IELTS Speaking Test Practice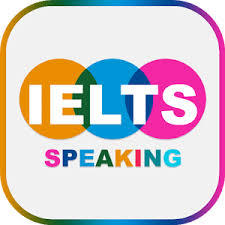 for each IELTS Test practice
What happens after payment?
You can immediately start to reserve your IELTS test practice class.
You will be forwarded to the reservation page  where you can register with your email address and invited to start reserving a class time that suits you. You can reserve your class/es up until 4 weeks in advance of today.
If  at any time you have any questions please contact us by either using the live chat option at the bottom of this page or by sending us an email.  We are confident that our IELTS practice test will help you prepare for the IELTS exam and it will give you a good idea on the areas you might need to focus on.
Frequently asked questions
"I have been taking SkypeClasses for a year now and so far I have greatly improved my fluency, my grammar, my vocabulary, my listening comprehension and my accuracy in speaking, as well as my pronounciation. It's a challenging way to learn English, as students are listening and speaking in real time to a real native teacher about a great variety of topics, and it is exactly what it takes to learn a foreign language. That is the closest thing to actually being in the UK. Getting classes MP3's is also very important as it lets students trace their progress. You can listen back to your classes whenever you want, in order to better understand what went wrong or to recall any new idiom you came across. Personally I will definitely keep pressing on with SkypeClass.com"
"I tried different ways to improve my English and also tried different teachers for Skype lessons now I am very happy because I found the right way and the right teacher. I have been taking lessons here for a while and I have already learned many things.It is very easy to improve your English speaking with these lessons."
"I highly recommend everybody to take classes on skypeclass.com. All the classes you will take are going to be arranged perfectly, so you won't regret about any minute you spent on it. I should confess that the the classes that I had were the best experience in English I ever gained in my life."
"My experience with skypeclass has been very useful. I think skype classes with Phillip are perfect for people who have an intermediate level and want to improve speaking and vocabulary. In my case I had forgotten my English after years without using it and after a few clases I could express myself much better. The teacher forced me to speak during the whole classes and this is perfect to achieve a good level of english. Speaking, speaking, speaking.. This is the best way to improve.. Practice makes the master!"
"I am very satisfied with my classes and already recommend them to my friends. The teacher creates a great atmosphere, in which, even being a shy person and despite being aware of my mistakes, I am not too stressed out to talk. This rarely happens to me while communicating with other people. I learn idioms, proper British-English pronunciation, as well as colloquial expressions. This is everything I was looking for. I feel that with each lesson I gain more confidence in speaking. I know I can rely on my teacher to show up on time and to deliver the promised materials. These classes give me – a person on maternity leave – a chance to educate myself while still being at home and taking care of my baby. Thumbs up to Philip and thank you for giving me this opportunity."
"Thank you so much Philip! You are an excellent Teacher!"