Make payment for your IELTS practice test
IELTS Exam Practice   £28.99 (each Class)
The Price is for 1 Oral IELTS Practice Exam Class. 
45 Minute Personal Skype Conversation Class with a British Native Teacher giving IELTS examination Practice using real IELTS questions.
15 Minutes pre and post class Exam preparation
The same British Native Teacher throughout your oral exam Class.
Pronunciation Practice in preparation for your speaking Exam.
Specialist advice to help you get the very best IELTS score possible.
Full Oral Exam Practice as though you are doing the actual exam including a BAND SCORE.
Help and advice offered by the British Teacher to assist you in passing your IELTS.
MP3 Recording of the class. The ideal way to listen back to your IELTS class on your IPhone, Car, PC etc. It is a fantastic way to hear your English improve after each IELTS lesson.
After Class Teacher Email for Students containing notes / errors / Teacher comments etc. The After Class Email is a very useful tool to identify errors and common mistakes as well as tracking your progress and a reminder of new words learned. Many Students think that the After Class Email is the perfect ingredient to accompany their English classes and helps them prepare well for the examination including a final  IELTS BAND SCORE for each area with a total exam band score.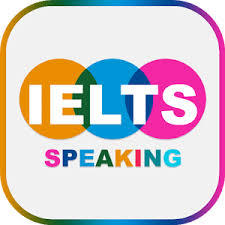 What happens after payment
When you have completed payment for your IELTS Practice Test you can immediately start to reserve your class.
You will be forwarded to the reservation page and invited to reserve a time/day that suits you. You can reserve your class up until 4 weeks in advance of today.
If  at any time you have any questions please contact us by either using the live chat option at the bottom of this page or by sending us an email.  We are very sure our classes will help you speak English better and that you will enjoy them. Good luck